Poster Club Hall of Fame
Premium Account
Donating Member
9 Second Best E/T
HFCOTM
Member ID

#1248
Messages

20,960
Reactions

60,850
Points

402
City

Middleville
State

MI
Country

United States
Vehicle

2016 Charger Hellcat
I changed mine about a month ago and this is what I found. I started with the passenger side. Unbolt the intercooler reservoir and roll it towards the engine so you can get in there. One of the biggest issues is disconnecting the plugs.
@16GoManGoHC2
posted a tool to help but I didn't have it. I was able to get the first 2 unplugged but even after pulling the 3rd coil pack out I still couldn't get it off but didn't need to. I also couldn't pull number 3 and 4 coils out.
@jonx96
had already did his and said push them to the side being the boots are flexible. That side fighting everything took a few hours. After doing it I could cut that down in half. I wouldn't even try to take the plug off of 3 and 4.
The driver side took about an hour. I did take the airbox out and took the bolts out of the coolant reservoir so I could move it. The plugs on this side are facing you so much easier to unplug them
The 5.7 and 392 don't have the hump in the valve covers and the coil packs are spun around with the plugs on top so they are much easier to change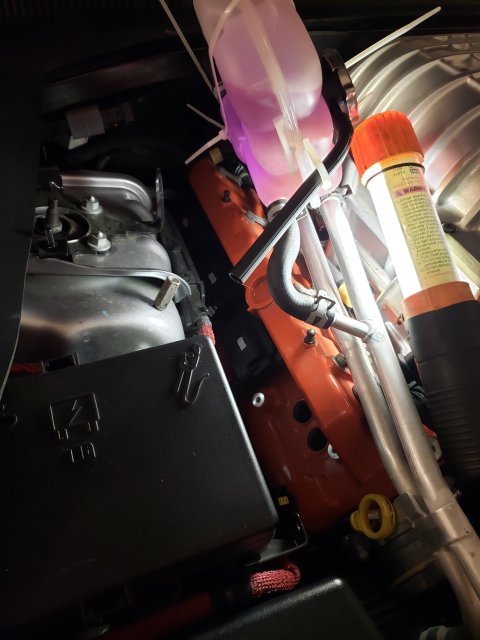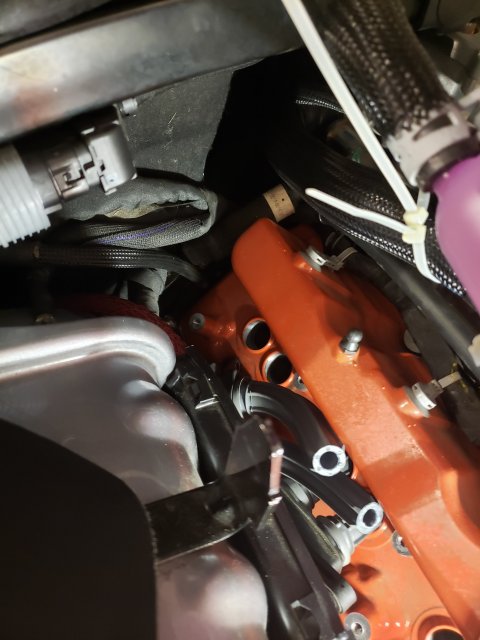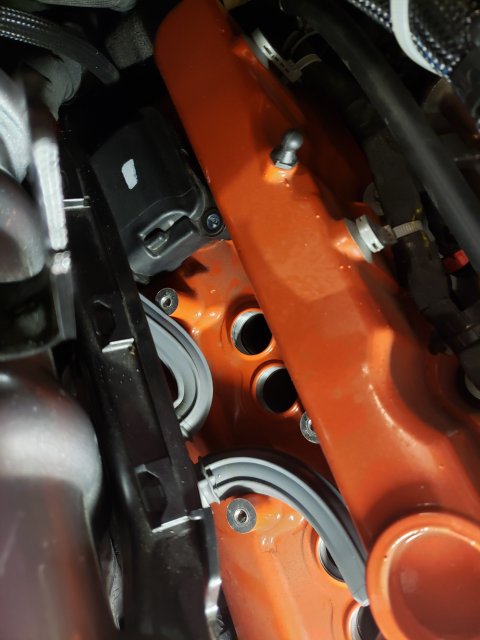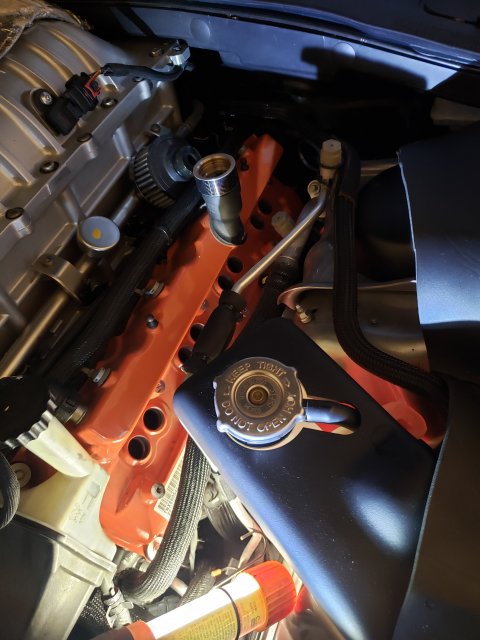 5

1